We are aware of how many people and businesses are required to pull off your event.  We have created a directory of vendors to make your planning a little easier.
If you are a vendor, and are interested in being included in our directory, complete the information on this form.
"Cake"

Bibbidi Bobbidi Bake
> Cakes, cupcakes, cookies, and other sweet treats!
> Facebook
"Floral"
Crystal Peters Floral Designer
The Mad Hatters Flower Shop Est. 2014. Owned & operated by Crystal Peters.
> Facebook
> Phone: (318) 878-6655
> Location: 6904 Hwy 17, Delhi, Louisiana
---
J/R Fern Rentals
Beautiful fern rentals to help set your wedding or any event stage. We require a delivery/pickup fee of $30.00. We will deliver and pickup ferns same day! We also have fern stands for rent!
> Email: Pelleyrhonda@yahoo.com 
> Location: Rayville, La
---
Rebecca's Floral Designs LLC
My name is Rebecca Mitcham, and I am the owner and operator of Rebecca's Floral Designs. I am a licensed florist by the Louisiana Department of Agriculture and Forestry and an active member of the Louisiana State Floral Association.
I know how stressful and time-consuming planning a wedding can be. It is my goal to give each of my brides the dedication and creativity I gave to my own children.
This is YOUR day, and we want to help make it everything you've always dreamed of. Tell us what you want, and we will strive to make this your PERFECT wedding day.
Call today to schedule your one-on-one consultation. We look forward to hearing from you!
> Website
> Phone: (318) 376-2380
> Location: 227 Wallace Road, West Monroe, LA
"Financing"
VUE | Event Financing Solution

We'll help you pay for the event you want with easy, affordable monthly payments. We offer an exclusive membership that helps you afford the event you want and focus on the best parts of your special day instead of worrying about needing to make lump-sum payments upfront or at unexpected times.
> Website
> Phone: (801) 609-3709
> Email: hq@vuexo.com
"Insurance"
Eventsured

It can be exciting to plan a special event but also unpredictable! Be proactive in making your event a success by purchasing insurance from Eventsured. Save time and money with our easy-to-use online application that makes buying special event insurance simple. Enjoy your event and let us do the worrying.
"Invitations"
Creative Occasions

Your event starts here!
Invitations, Save the Dates, RSVP Cards, Programs, Accommodation Cards, Thank You Cards, Napkins, Cups, Drink Koozies, Wedding Favors, Wedding Party Gifts, and so much more!
> Haley Williams: (318) 355-3033
> Taylor Dement: (318) 355-0530
"Makeup"
Bayou Vixen Makeup by Scarlett

> Beauty Makeup service by Scarlet
> Website
> Phone: 318-805-8212
> Location: Monroe, LA
"Music"
AJ the DJ Entertainment
I started A.J. The D.J. Entertainment in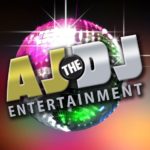 August 2012 to help serve the growing need for an affordable DJ/VJ service for Wedding Receptions, Corporate Events, & Special Events.
A.J. The D.J. Entertainment offers a up to 4 hours (up 5 hours for Weddings) of Current & Classic Music in both Video & Audio format with full lighting and sound.
> Website, Facebook, Instagram
> Phone: (318) 747-7937
> Email: ajthedj4600@hotmail.com
---
Jack Rabbit Slims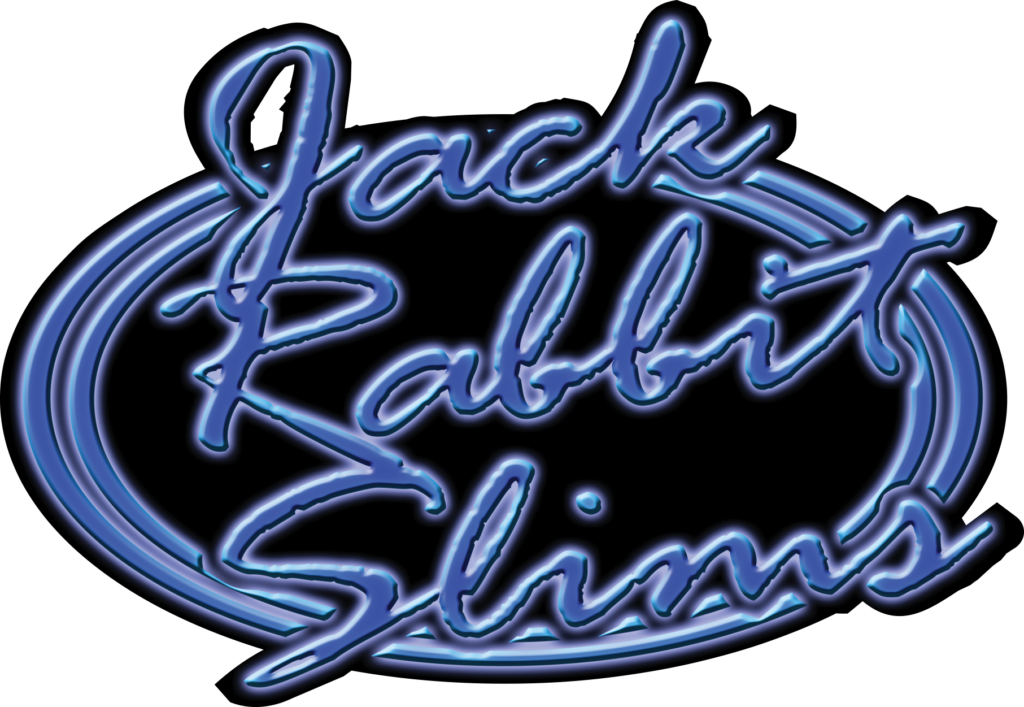 As one of the hottest and most entertaining bands in Northeast Louisiana, Jack Rabbit Slims adds their own unique flavor to the songs that everyone loves. JRS plays a mix of popular hits from across all genres and decades! Oldies to current hits, Acoustic and Classic Rock to party favorites, keeping the dance floor full and the party going strong.
> Website
> Phone: 318-614-6935 (Ken) or 318-805-2264 (Brad)
> Email: jrsband@gmail.com
> Location: 463 E. Frenchmans Bend Rd, Monroe, LA 71203
---
Joe Haydel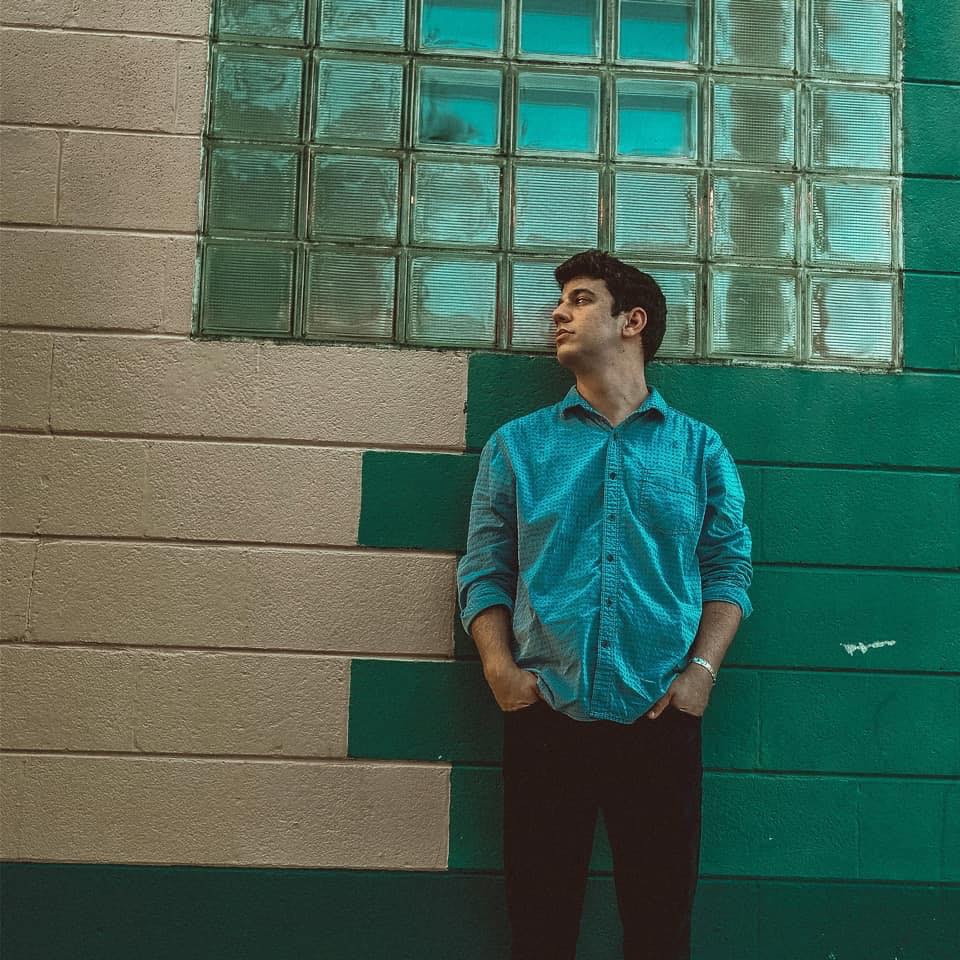 The Joe Haydel Band is a rock band that brings you the popular rock sound of the late 1990s and early 2000s. They're original material captures that same sound in a new and innovative way. Listen to Joe Haydel now on Spotify, Apple Music, Pandora, Google Play, Amazon Music, Youtube Music, or find your way to a local venue in the Monroe area to see him perform!
> Website, Spotify, Itunes, Facebook, Instagram
> Phone: (985) 860-7045
> Location: Monroe, LA
---
Jordan Sheppard and the Cypress Knees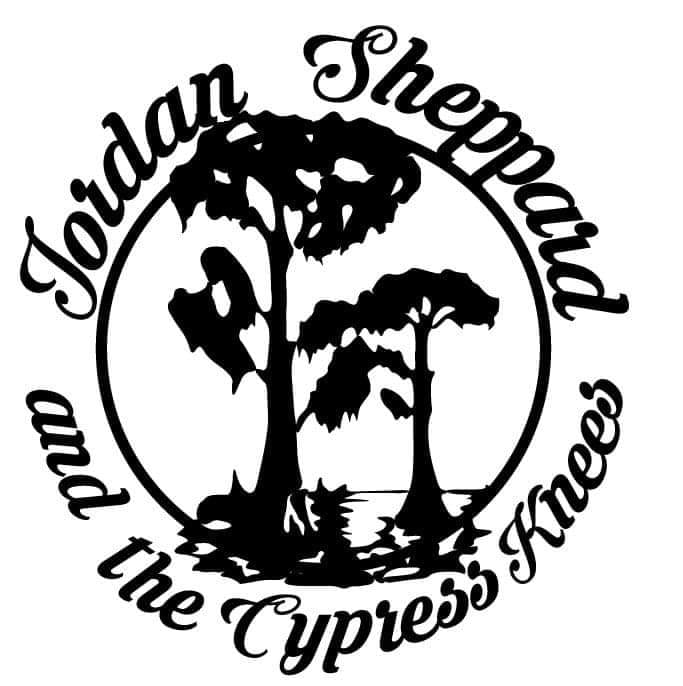 We are an alternative country band deeply influenced by blues and rock. Check us out on iTunes!
I'm a singer/songwriter from West Monroe, LA. I love writing, traveling, and performing anywhere that'll have me!
> Facebook
> Phone: (318) 548-4562 or (318) 557-9798
---
Kyle Dugas: DJ Starlight Productions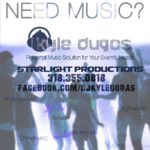 20+ years experience as a Mobile DJ providing a professional, experienced, and professional service that supports all or your wedding, birthday, and company event needs.
> Facebook
> Phone: (318) 512-6524
> Email: mcdugas@gmail.com
> Location: West Monroe, LA
---
Skillzplus Entertainment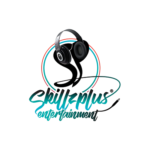 Set the right mood at your event with music playlists specifically assembled for your party. Skillzplus Entertainment provides DJ entertainment services in Shreveport, LA and surrounding areas.
DJ Services, officiant Services, Wedding Planning, Event Photography, Event Videography, Mirror Me Photo Booth.
> Website, Facebook, Instagram
> Phone: (318) 350-6694
> Location: 302 Albert Avenue,  Shreveport, LA 71105
---
Smack Water Band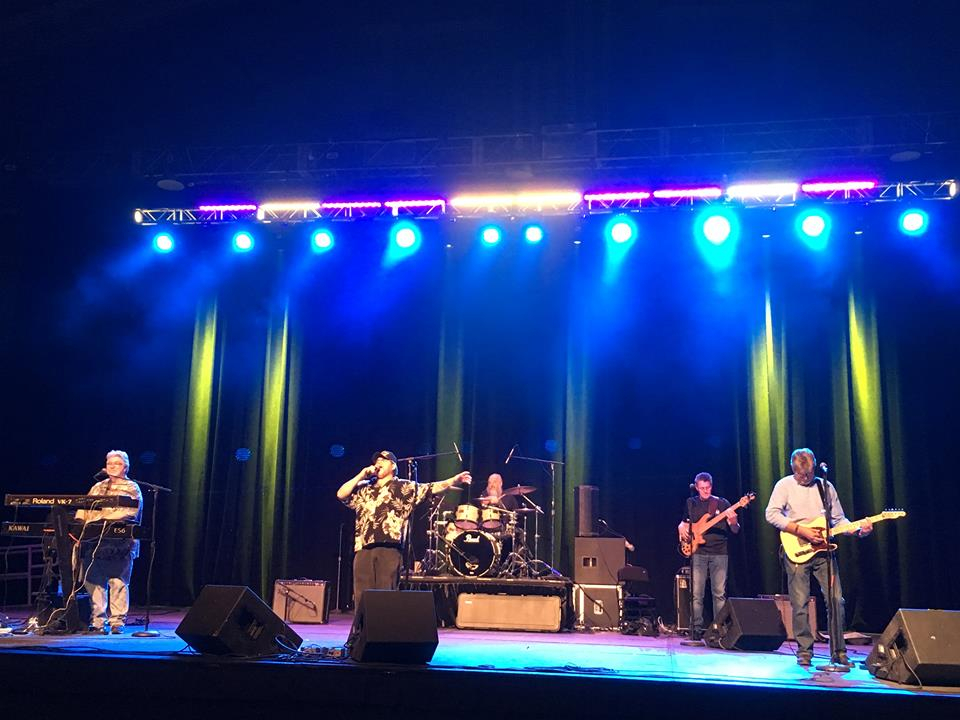 Smackwater is a 5 piece band based in the Monroe, LA area. Smackwater can bring the best in music to any setting, weddings, night clubs, balls, casinos,conventions and festivals. Any place where fun and music are present!
> Phone: (318) 235-0679
> Location: Monroe, LA
---
Tech D Productions

Your premier source for curated music and lighting for any event. At Tech D Productions we offer a variety of services tailored to fit your individual needs. We provide experienced DJ's, customized lighting, and officiant services.
> Phone: (985) 379-6186
> Email: techdjservice@gmail.com
> Location: Monroe, LA
"Photography"
Ashley Johnson Photography
> Facebook
> Location: Delhi, Louisiana
> Phone: 318.450.7561
---
Brittany Ashlyn Photography

Hey y'all! I am Brittany Reeves, a wife, dog mom, photographer, teacher, and christian. I am dog obsessed, but mainly with our Bella Roux, our GORGEOUS Black Lab and who pretty much thinks she's human and it might be because we treat her like it.
Most days you can find me teaching in a classroom, coaching softball, and managing chaos. In the evenings you can find me under a fuzzy blanket working on my laptop, eating Canes fried chicken weekly, sipping on caramel frappuccino's, and binge watching my latest Netflix obsession or repeating Friends for the 1000th time with my sweet husband, Chad.
Family is important to me, and I think that is why I picked up a camera. There is something about capturing a moment in time and being able to hang on to it forever that makes me so happy!
I photograph Seniors, Weddings, and Families in North Louisiana. My style is bright, airy, and full of vibrant colors.
I love serving clients and can't wait to meet you!
Passionate Louisiana Portrait Photographer | West Monroe, LA & Beyond
> Website
> Location: West Monroe, LA
---
Caroline Garceau Photography, LLC

> Facebook
---
Cassidy Shea Photography

I am a self taught photographer based out of South Louisiana. I currently live in Folsom, La and I love to travel! I have loved photography for as long as I can remember and bought my own DSLR when I was 16. Ever since then, I have been obsessed with capturing true, raw moments that my clients will remember forever. I have no problem getting down and dirty to get the pictures you will love. Contact me for all of your photography needs!
> Website, Facebook, Instagram
> Phone: (985) 630-3619
---
Chaatography – Wedding Photography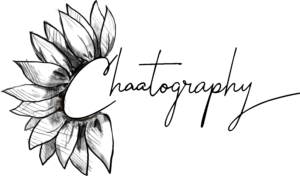 CHASITY ESTIS
WEDDING & ELOPEMENT PHOTOGRAPHER
Hey, I'm Chasity! A couple, elopements & wedding photographer. I'm based in Louisiana and work a lot around the South.
I live for couples with a sense of humor, since I'm pretty goofy myself. I'll dance, sing horribly, and give you all kinds of fun things to do during our session to get genuine laughter and love in your photos.
> Website
> Phone: (318) 608-8779
> Location: Louisiana
---
Clesi Guice Photography
First and foremost, thank you so much for stopping by and checking out my photography page.
My name is Clesi, pronounced "Clay-see."  I am 26 years old and based out of the Monroe, Louisiana area.
Photography has been apart of my life since I was about 11 or 12 years old. I actually had no idea then that this is what I would want to do now.  I remember receiving a digital camera from my grandparents for Christmas one year (I totally probably only wanted it to post pictures on my Xanga.. Ha!) I began using that camera to photograph our pets, family, and nature. Over the years, I realized that my hobby could very well be my calling.
> Website
---
Dale Wallace Photography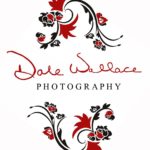 Let's capture life's beautiful moments!
We specialize in Wedding, High School Seniors, Family and Children photography. Our studio is located right across from Louisiana Baptist Chidren's Home on DeSiard St. in Monroe, LA.
> Location: Monroe, LA
> Phone: (318) 343-8660
---
Divinely Favored Photography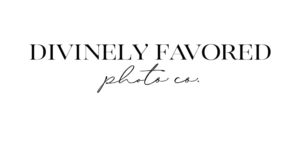 Most photographers will tell you how passionate they are about photography, but we aren't most photographers. Now don't misunderstand us because we really do love photography, but even more than that we love people.
Our desire is to get to know you and find out what you value so that when you look back at your wedding album it feels real and true to you.
We promise to document not just a wedding but your marriage with authentic, emotional, and creative imagery.
> Website, Facebook, Instagram
> Location: 14 Yester Oaks Drive, West Monroe, LA 71291
> Email: divinelyfavoredphotoco@gmail.com
---
Faith Roper Photography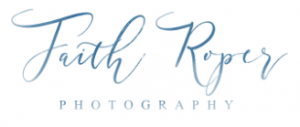 Romantic & Timeless Wedding Photography
Serving New Orleans, Shreveport, Natchitoches, St. Francisville, Louisiana, Dallas, Longview, Texas, Natchez, Mississippi, Arkansas, Alabama, Gulf Coast, Florida, Tulsa, Oklahoma, California, Hawaii, and more.
> Website
> Location: Monroe, LA
> Phone: (318) 512-1463
---
Kelly Purvis Photography

Hello and Welcome to my page, My name is Kelly Purvis I live in Monroe, Louisiana. I am a natural light Wedding, Portrait and Boudoir photographer Take a look around, when it comes to your portrait needs I have several options to choose from. I would love to meet you to plan out your perfect session.
When Planning your wedding you want to know exactly what your getting for your money, please contact me for all the details.
> Location: 215 McGowen Rd, Monroe, LA 71203
> Phone: 318.348.8513
---
Kennedy Allen Photography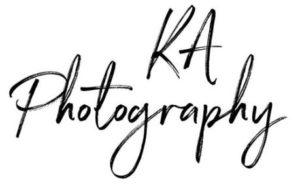 > Facebook
> Location: West Monroe, LA
---
Kim Wilhite, Photographer
Hello there! We are Kim & Brian, Brian & Kim, The Wilhite's.  Married for over 20 years, we embarked on this photography business together in 2012.
Meeting a soon to be bride and groom, getting to know them, and seeing them celebrate the adventure of marriage is an incredible honor for us.  An honor that we take extremely serious, while at the same time, we are having a blast at every session and every wedding.
Our goal for EVERY couple is to see them enjoy their wedding day. We want them to focus on each other, enjoy and feel every moment while we are there to capture it all.
We call West Monroe, LA our home but traveling is our favorite.  Anytime we can plan a trip and experience something different, we are up for it.  There are many places we have seen, but still a lot of destinations that have yet to see our faces.  If your wedding dreams are to venture outside of the local… would love to travel with you!
> Website
> Contact
---
Lauren Bookout Photography
My goal is to take great pictures where your personality shines through. Who you are and what you love is important to you, and it's important to me in making sure we capture what really represents you.
I focus on natural light portraits – families, couples/engagements, and seniors. I'd love to be a part of capturing these sweet passages of time with you and your family!
> Website
> Location: Monroe, LA
---
Lauren Powell Photography
Wedding, Portrait, Children, Family, and Senior Photography.
> Facebook
> Phone: (318) 278-9397
> Location: Bossier City, LA
---
Mecia Michelle Photography
If you want a fun filled photoshoot , then book Mecia Michelle Photography. I am very passionate about capturing special occasions any where from proms, birthdays, graduation, etc.
> Facebook
> Phone: (318) 348-1616
> Email: tameciajenkins@gmail.com
---
Megan Parker Photography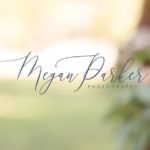 Being born and raised in a small Louisiana town never hindered my imagination of what my future may hold. I have been an artist since the very beginning and I will remain one the rest of my blessed life. There are so many ways I try to incorporate art into my life. Photography is another medium for me to explore and master.
> Website, Facebook, Instagram
> Phone: (870) 415-2842
> Email: m.p.photography015@gmail.com
---
Missy M Emory Photography

Call me to discuss what you are looking for. If you already have ideas, I'd love to hear them! Not sure where to start . . . let me make some suggestions.Together we can capture your memories just the way you want to remember them!
> Website
> Phone: (318) 280-2391
---
Ruffled Feathers Photography

My name is Ashley Wyatt. I am a self-taught photographer. I started shooting in 2008 and I have learned every day (sometimes the hard way) since.
I love all things art (poetry, painting, music, etc.) Unfortunately, I can't create it in any other way than through photography. I love to absorb other forms of art and let it inspire my own. I love art that has depth, storytelling, and makes you feel something. That is what I try to do with my work.
> Website
> Email: ashley@ruffledfeathersphotography.com
---
Ruston Photography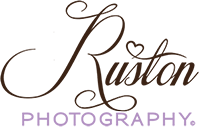 Ruston Photography is a full service studio offering photography services for maternity, newborns, babies, children, families, seniors, engagements, bridals, weddings, boudoir, schools, dances, events and more.
> Website, Instagram, Facebook
> Phone: (318) 255-0073
> Email: RUSTONPHOTOGRAPHY@SUDDENLINK.NET
---
Savannah Kate Photography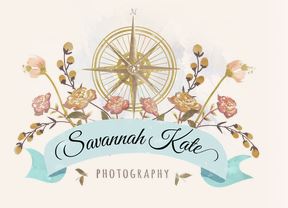 Savannah Kate Photography is a Fine-Art Photographer specializing in custom, editorial fairytale sessions for Weddings/Engagement, Children, Commercial/Fashion, Senior, and General Portraiture.
> Website
> Address: 508 Rochelle Ave., Monroe, LA 71201
---
Scarlett Olivia Photography

Hey there and welcome to Scarlett Olivia Photography with me, Scarlett Olivia Garcia. I graduated in December 2012 from the University of Louisiana at Monroe with my BFA, and concentration in Photography. It has taken me a few years of searching and working in sales and advertising to find out I could not live without working on what I am truly passionate about.
Photography has always been something I have loved, along with being creative, traveling and drinking coffee, of course. So I would love to hear from you and maybe go grab a cup of coffee and get creative! Hope to see you soon!
Scarlett Olivia Photography is available for: Events, Portraits and Weddings in the Monroe, La area or Destination.
> Website, Facebook, Instagram
> Phone: (337) 396.5775
> Location: Monroe, LA
---
Tatum Hatch Photography

I'm a photographer based out of West Monroe, Louisiana, but I'll go anywhere you need me! I started this as a hobby and to capture sweet moments with family, and it has quickly flourished into what you see now. I love helping you document the emotional moments you never want to forget – senior portraits, engagements, weddings, and family photos. Let me follow you through every journey!
> Website, Facebook, Instagram
> Phone: (318) 381-7170
> Email: tatumjhatch@gmail.com
---
Vintage Arrow Photography
> Facebook
> Phone: (318) 801-4721
"Photobooths"
Bee Snappy Photobooth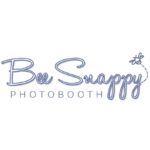 Want to add some fun to your party or wedding? We are an open air photobooth with Instant printing.
> Facebook
> Email: beesnappybooth@gmail.com
---
Southern Snapshots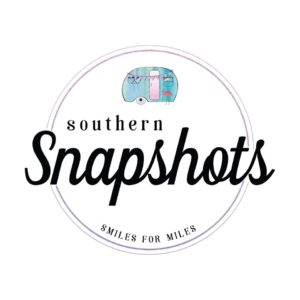 Southern Snapshots is a photo booth experience like you've never seen. A vintage camper turned into a high-quality, rolling photo machine. Snapping pics and taking names!
A vintage camper photo booth with smiles for miles! The cutest photo booth rental in the Ark-La-Tex! Servicing Shreveport, Bossier City & all surrounding areas. She has high-quality, professional grade photo booth system that includes a DSLR camera, touch screen monitor, specialized photo strip printer and more.
> Website, Facebook, Instagram
> Phone: (318) 618-1030
"Officiants"
Leslie Nolan, Wedding Officiant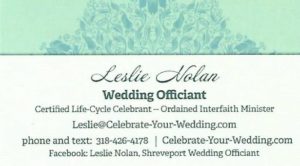 I believe that every couple deserves a wedding that is moving, meaningful, and overflowing with love. All kinds of different rituals, symbols, readings and elements can be incorporated into your ceremony to make it truly personal and memorable for you, and, your family and friends.
I would love to work with you to create a wedding ceremony that matched your vision, meets your needs, and fits your budget. I can officiate at your wedding or prepare a ceremony for someone else to use.
I am a Certified Life Cycle Celebrant® through the Celebration Foundation & Institute with additional training in crafting unique personalized wedding ceremonies. I am also an ordained interfaith minister and am able to perform weddings in Louisiana, Arkansas and Texas and other places. Contact me for a complementary, no obligation consultation to discuss all your dreams, plans and options. And, do follow my Facebook page for lots of different ideas for your wedding ceremony.
> Website, Facebook, Instagram
> Phone: (318) 426-4178
---
Lisa Thomisee Mayo, Wedding Officiant
> Facebook
> Phone: (318) 348-2939
> Email: revlisamayo@yahoo.com
> Price: $150
"Planners"
Beautiful Beginnings by Bruce
We are an event planning and decorating company servicing the Ark-La-Miss. Although we focus on weddings and receptions, we provide services for anniversaries, birthday parties, graduation parties, and so much more! We provide rental items such as linens, floor candelabras, wrought iron,dome gazebos and so much more. Our company offers ceiling draping packages as well as candle light packages for your special event.
> Facebook
> Phone: (318) 235-5234
> Email: Bbbybruce@yahoo.com
---
Lauren Nicole Events
Lauren Nicole Events was created out of a passion for helping other people. We make the most important events in our clients' lives as memorable and enjoyable as possible. Through our experience, we've learned to be flexible and accommodating to each client's unique needs and preferences. I hope you'll let us plan your next unforgettable event. You won't regret it!
> Phone: (318) 535-8389
"Video"
Completely Captivating Video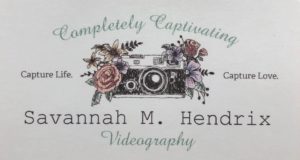 Capturing Life and Capturing Love.
Weddings, Births, Gender Reveals, Engagements, Birthdays… etc. I would be happy to capture any special day for you!
> Facebook
> Phone: (318) 758-1140
> Email: savhendrix18@gmail.com
> Location: Columbia, Louisiana
---
Cupio Media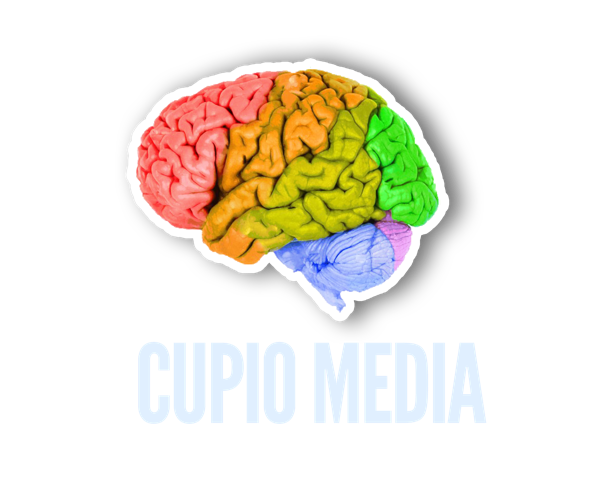 Professional Video Production
How do you communicate with those around you ? Whether it be with friends, family, clients, or co-workers, How you communicate will make the difference in fulfilling relationships. Our mission is to create unique and original content that cuts through the clutter. We provide full service Marketing and Advertising tools to create and promote your brand. Commercials, Design & Print, Websites, Weddings and so much more.
> Website
> Phone: (318) 745-5225
> Location: PO Box 322, Shreveport, LA 71162