2022 has flown by, and at Molto Bella Weddings and Events, we want to take a moment and thank you for entrusting us with your big day! Our venue has hosted many weddings, showers, banquets, and luncheons, and we are ecstatic to see what 2023 brings.
Our venue has had the privilege of seeing many unique trends come and go throughout the years. If you are getting ready to plan your wedding, here are a few trends we expect to be popular in 2023.
Mismatched Bridesmaids Dressed
Mismatched bridesmaid dresses are becoming increasingly popular. Instead of all the ladies wearing the same color and style, you can give your friends a chance to express their individual personalities by wearing varying styles in one unifying palette.
(All photos featured are from recent events that were held at our venue!)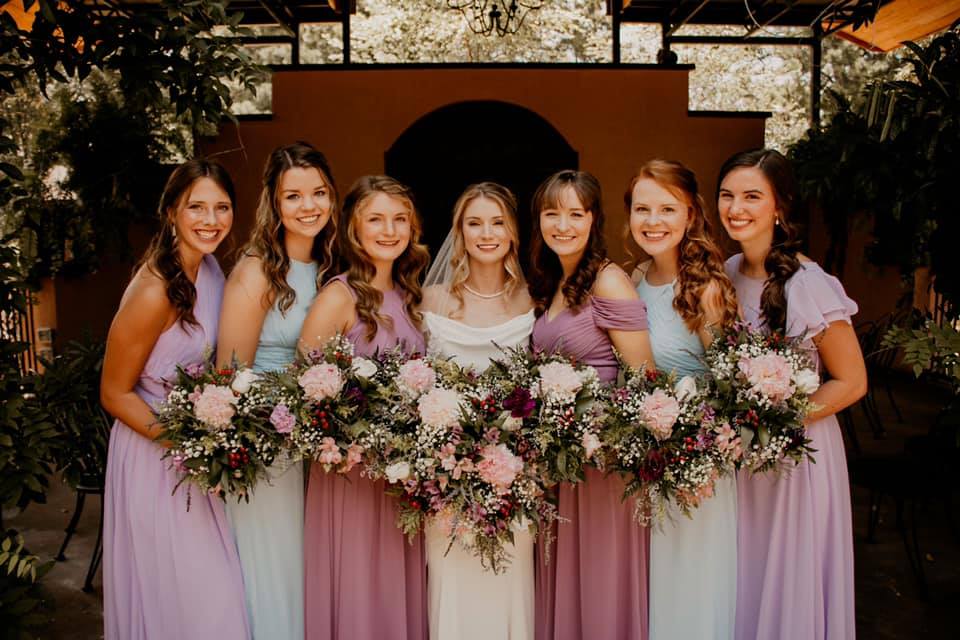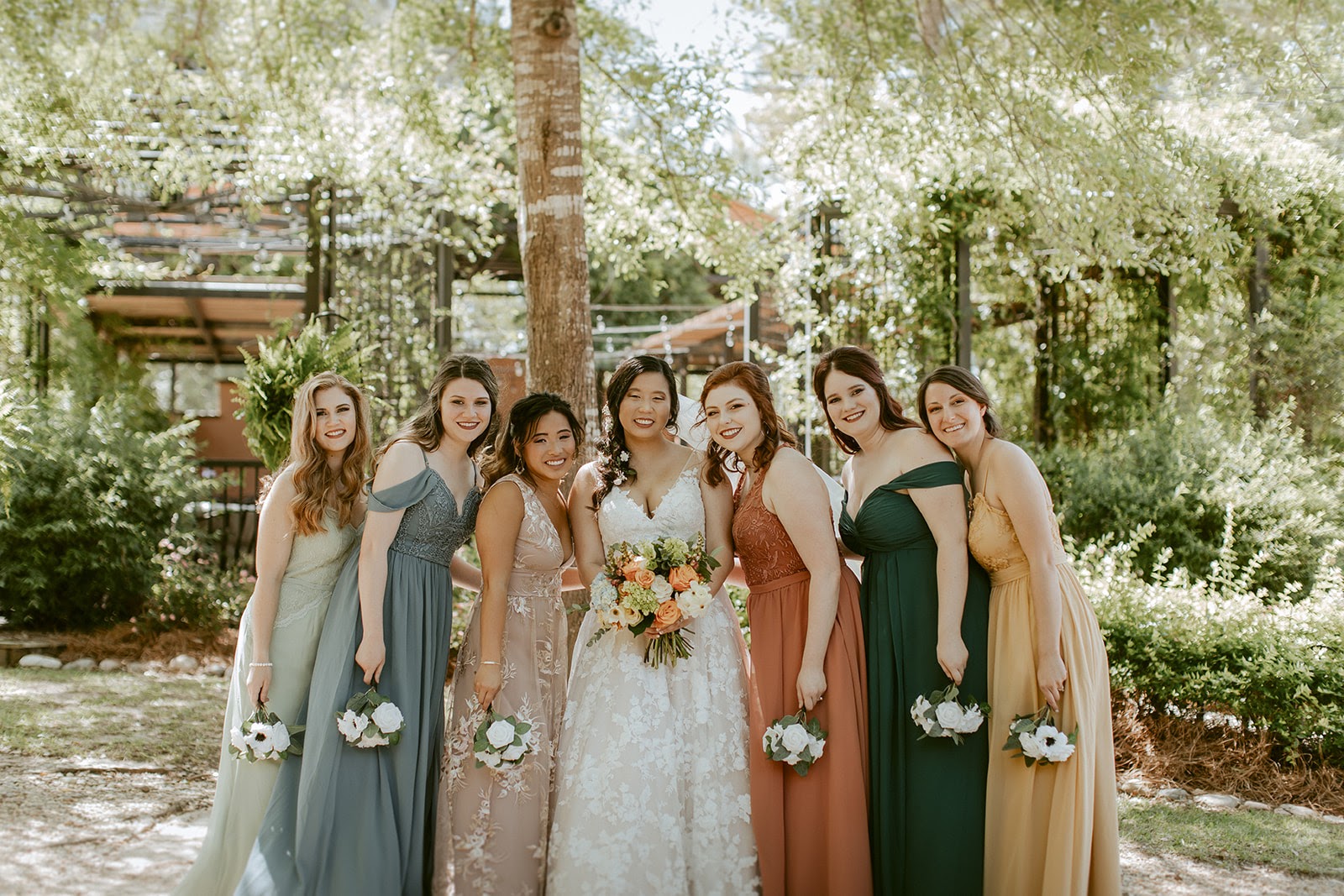 Katie & Josh | Photos by Hannah Catherine Photography
Grooms Cake Table
Having a specific Grooms cake table has been a growing trend that has been gaining traction, and we expect it to continue in 2023. Surprisingly, this isn't a new thing. Southern Living states that "Groom's cakes can be traced back to England's Victorian era, when there were three cakes at a wedding – the wedding cake, which was served to the guests; the groom's cake, which was served to the groomsmen; and the bride's cake, which was served to the bridesmaids."
Colorful Cakes & Decor
Over the past years, we have seen a minimalistic approach to wedding cakes and decorations. However, in 2023, we believe couples will be drawn to more vivid colors, bright accents, and bold patterns. Are you excited for color to make a comeback?
Outdoor Weddings
With the pandemic, weddings were mainly pushed outdoors, and it stuck! Going into 2023, outdoor weddings will still be popular. New York Post states that "outdoor celebrations continue to be popular with indoor/outdoor venues taking top billing." Take advantage of the temperate weather and natural backdrop.
We hope these wedding trends will be helpful to you while you plan your special day. Here at Molto Bella Weddings and Events, we can't wait to see what 2023 has in store for us! We have some of the most comprehensive and competitive packages in the area. Our packages include easy all-day access to indoor and outdoor areas of the venue, which are suitable for both large and small events. Learn more and see why Molto Bella Weddings & Events is the perfect venue for you and your budget.